ごあいさつ
GREETING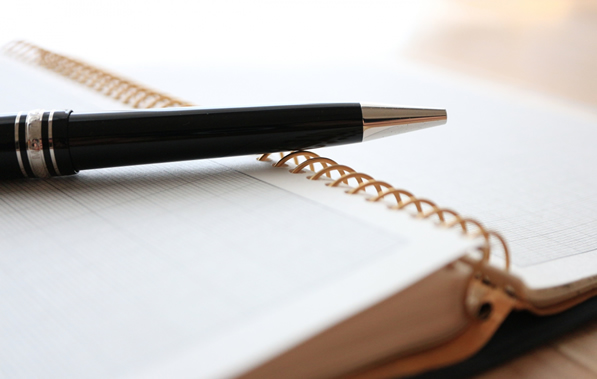 "We will always strive to meet your expectations."
TAITO KOGYO Co., Ltd. has continued to meet customers' expectations using our unique technology and excellent manufacturing style since we were founded in 1960.
We have made company-wide efforts to meet customers' needs for sure and establish the system to create "high-quality products more quickly and reasonably" by forming the solid base as "a stamping's top manufacturer" and realizing integrated production system from proposition with bountiful know-how to materials and completed products as well as mold design and manufacturing.
In the future, we will continue to work hard to promote our technological development positively and to make a good impression on all our customers.

Please expect us to continue to succeed and develop continuously.
TAITO KOGYO Co., Ltd.
Shinsuke Goto,
President
Company name
TAITO KOGYO Co., Ltd.
Address
(Zip)446-0001
1-26 Saburo Satomachi, Anjo-city, Aichi, Japan
TEL:(0566)98-2121
FAX:(0566)98-1514
Representative
Shinsuke Goto, President
Foundation
November, 1960
Capital
45 million yen
Sales
9.56 billion yen(2020 fiscal year)
*TAITO Automotive Parts(Suzhou)
4.00 billion yen(17 yen/ yuan conversion)
Employees
235(male: 168 / female 68)
Average age – 42.5 years old
Category of Business
Manufacturing of automotive metal components and resin components
Mold's designing and manufacturing

■ Main products
door locks, seatbelts and brakes
Major Customers
AISIN CORPORATION
ADVICS Co., Ltd.
SHIROKI INDUSTRY Co., Ltd.
Joyson Safety Systems Japan Co., Ltd.
TOYOTA BOSHOKU Co., Ltd.
TOYOTA Body Seiko Co.,Ltd.
AUTOLIV Co., Ltd.
ASHIMORI INDUSTRY Co., Ltd.
AISIN Shinei Co., Ltd.
TOKAIRIKA,CO., LTD.
Locations
Head Quarter:1-26 Saburo Satomachi, Anjo-city, Aichi, Japan
Tooling Plant:1-40 Saburo Satomachi, Anjo-city, Aichi, Japan
Toei Plant:33 Yashikiyama Hamaya-cho Anjo-city, Aichi, Japan
Other
TAITO Automotive Parts(Suzhou)Co., Ltd.
888 panlong Road wujiang Economic and technological Development Zone Jiangsu
沿革
CORPORATE HISTORY
1960
TAITO KOGYO Co., Ltd. was established
1963
Started business contract with AISIN SEKI Co., Ltd.
1971
Awarded as an excellent improvement factory from the Small and Medium Enterprise Agency
1972
Established Toei building
13-9, 4-chome Sakae, Naka-ku, Nagota-city, Aichi, Japan
1979
Awarded as an excellent corporation from the Regional Taxation Bureau of Nagoya-city
1980
Our capital increased to 45 million yen
Started business contract with TAKATA(seatbelts)
1985
Established the Head Quarter
1986
The Toei Plant was initiated
1987
Established the Tooling Plant
1990
Personal funds were issued(one hundred million yen)
1996
Awarded as an excellent corporation from a taxation Bureau of Nagoya-city(4th time/ totally for 25 years)
2003
Awarded as an excellent corporation from a taxation Bureau of Nagoya-city(5th time/ totally for 32 years)
Obtained ISO9001 certification
2004
Certified ISO14001 certification
2005
Awarded the TPM challenging prize from AISIN SEKI Co., Ltd.
2006
Started business contract with AUTOLIV Co., Ltd.
2008
Double nickel line facility was introduced.
2009
Started business contract with ASHIMORI INDUSTRY Co., Ltd.
2011
TAITO Automotive Parts (Suzhou) Co., Ltd. was established
2015
The Tooling Plant was expanded
2017
Started business contract with SHIROKI INDUSTRY Co., Ltd.
Started business contract with TOYOTA BOSHOKU Co., Ltd.
Started the TAITO Automotive Parts(Suzhou)Co., Ltd. Second Plant
2018
Started business contract with TOYOTA BODY PARTS Co., LTD.
The Head Quarter was expanded
2019
Started business contract with Aishin Shinei Co., Ltd.
Certified as an Aichi Brand Corporation
Chosen as one of the 300's SME and small-sized business proprietors which are flying high in each industry".
2020
Started business contract with TOKAIRIKA,CO., LTD.
2020
Group Cost Award, Aisin Seiki Co.
2021
Listed in Tokyo Shoko Research Inc. Excellent Company Guide for 4 consecutive years