一貫生産
SERVICE
TAITO KOGYO Co., Ltd. deals with "important safety-related parts" that protect safety of automobiles such as seat belts, door locks and engines.
Our strength is that we can complete the whole processes consistently from proposition of "what kind of parts we're going to make?"
to mold design/ production, stamping process of metal parts, heat-treatment, plating, resin molding, insert molding of metal components and resin molding.
We use those advantages and proudly have Japan's top-class share of a part of seat-belt components production,
which is also 15% of the world's share(each refers to the number of production).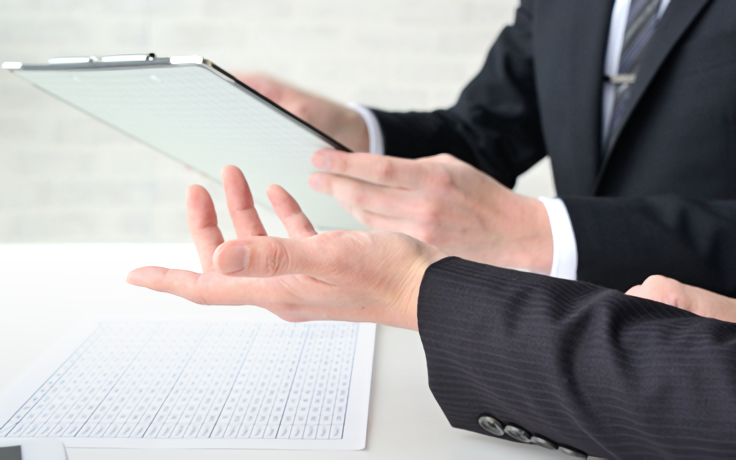 Proposition
Our original motto is to "gain customers' satisfaction"!
We make our own proposition to make high-quality products as quickly, reasonably and positively as possible.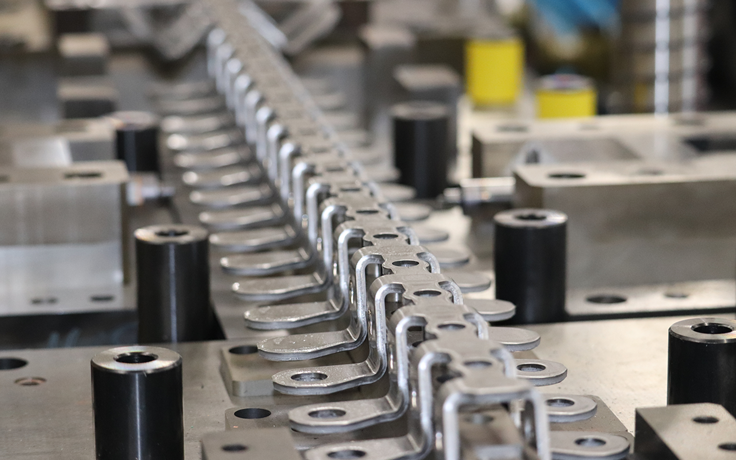 Mold Design / Production
Centering around cutting-edge equipment of CAE, CAD/CAM, Taito adds original ideas to know-how from our bountiful experiences.
We meet customers' expectations by conducting concurrent engineering as efforts for shortening delivery time(BTAD)and enhancing accuracy with our cutting-edge equipment.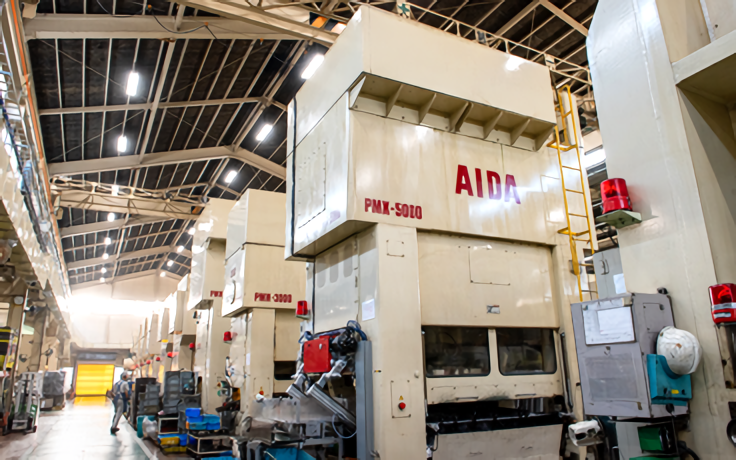 Press Working
Centering around TPM activities, Taito boasts of high productivity thanks to its high-precision mold, the latest stamping machines and fulfilled training of human resources.
In the basement, scrap conveyers are all over the place, which makes us have many machines.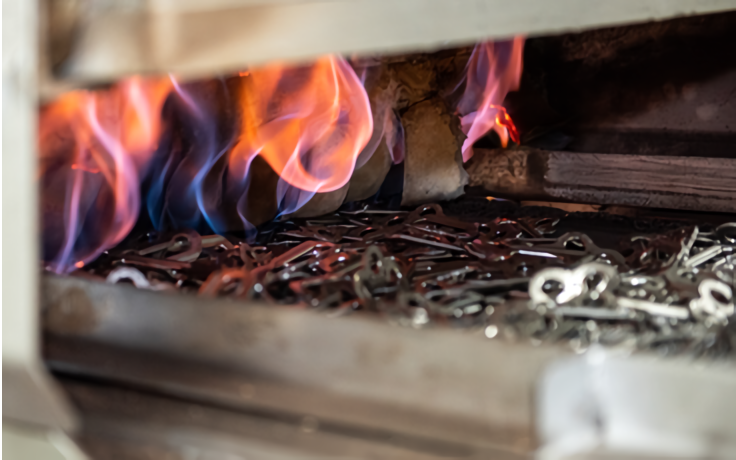 Heat Treatment
We have enough equipment necessary for quality assurance to meet our customers' expectations.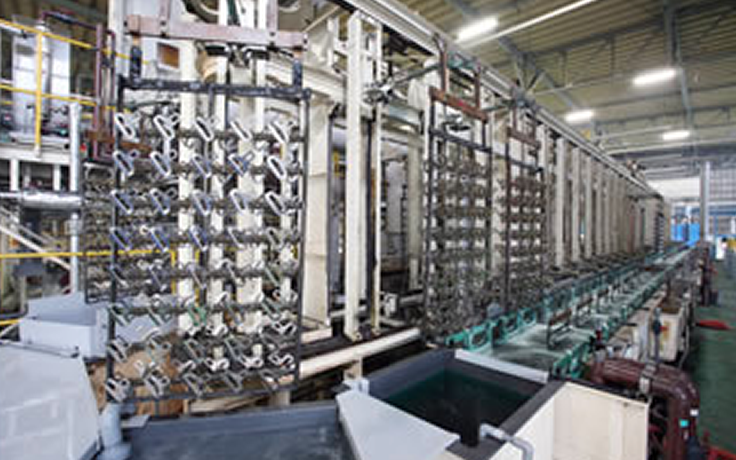 Nickel Chrome Plating
Chrome is plated to double nickel with high corrosion resistance(semi-bright nickel/ bright nickel).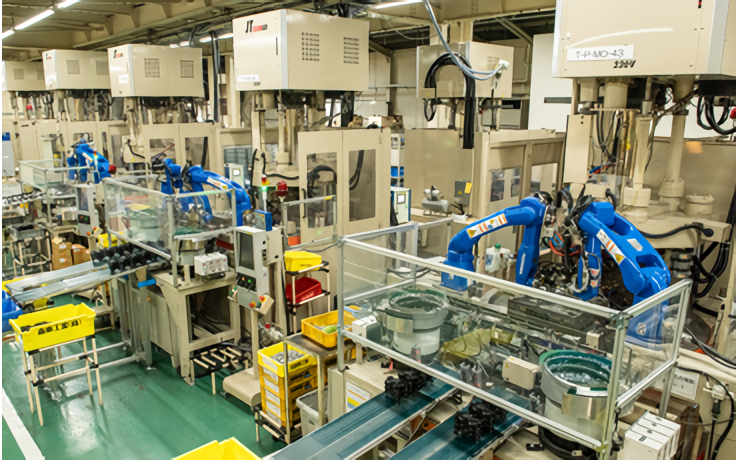 Resin Molding
We implement TPM and try "loss zero", and are good at, especially, insert molding using Taito's stamping technology with a unique molding technology.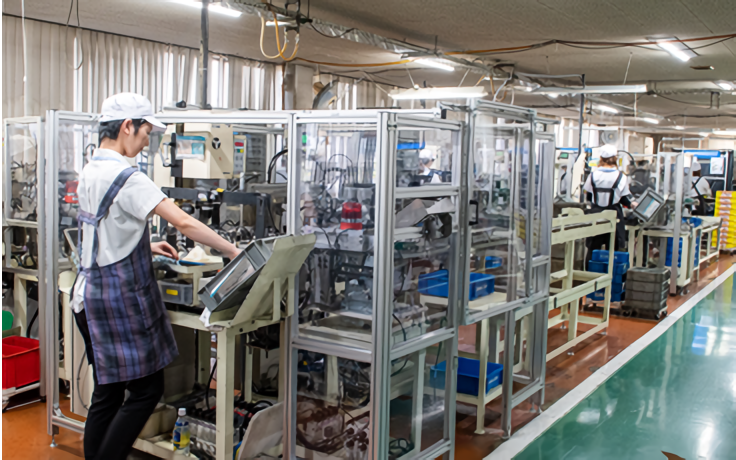 Assembly
It's an important division to create function.
We create more trust with our strength of integrated manufacturing and in-house special equipment.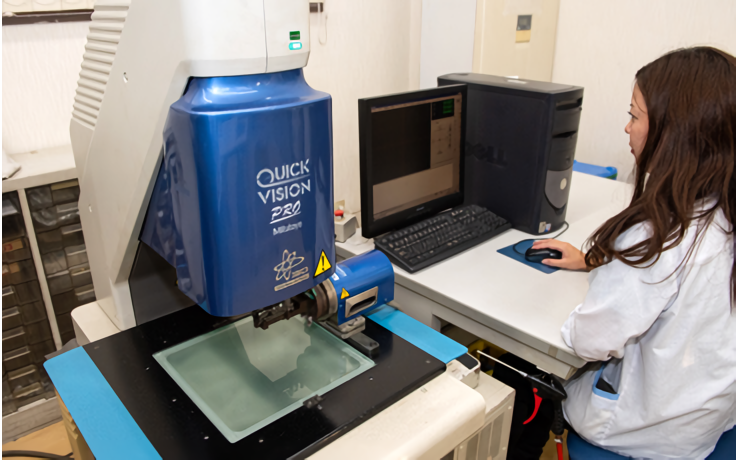 Quality / Assurance / Inspection
We conduct thorough quality control so that we can deliver reliable products to customers.